The Perfume Shop airs new Christmas campaign
Fragrance | Marketing | Retail
The UK fragrance retailer is asking viewers: "Where will it take you?"
UK fragrance retailer The Perfume Shop is taking consumers on a trip down memory lane with its new Christmas campaign.
The campaign, which is running across TV, online and social media, aims to illustrate the connection between scent and memory. In one of its TV ads, a young woman is seen spraying a perfume in-store, while the camera pans around her. When the camera gets to the other side, the woman's surroundings have changed to her wedding day, conveying the concept that the fragrance has brought this memory back to her. The voiceover asks the viewer: "Where will it take you?".
The Perfume Shop's Head of Brand, Michelle D'Vaz-Plant, said: "This new campaign really takes things to the next level for The Perfume Shop going into 2016. With a refreshed brand and a new website launched it was crucial to deliver something truly unique and engaging."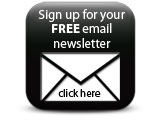 The campaign is being supported on social media with a competition asking consumers to post images of their favourite memories using the hashtag #wherewillittakeyou on Twitter and Instagram. A gallery of images will be created by a microsite; every entrant will stand the chance of winning £1,000 worth of perfume.
Companies