The Perfume Shop holds first multi-sensory screening of The Notebook
Fragrance retailer raises awareness for Alzheimer's Research UK
The Perfume Shop hosted a scented screening of The Notebook last week as part of its Memories Matter campaign raising funds and awareness for Alzheimer's Research UK.
The retailer teamed up with scent specialists The Aroma Company on the unique event, seeking special permission from The Notebook author Nicholas Sparks for the project. Viewers were given multi-sensory triggers throughout the film, helping them to understand the relationship between stimuli and memories. Specially formulated scents were also emitted into the auditorium during the film.
The event was held at Odeon Cinema in Leicester Square, London and was attended by journalists, key stakeholders, Alzheimer's Research UK personnel, bloggers and competition winners.
Dementia is the leading cause of death for women in the UK and there are 850,000 people living with the disease across the country. The Perfume Shop has raised more than £75,000 for Alzheimer's Research UK since 2013 and is working with experts to improve our understanding of how scent and memory are linked.
Michelle D'Az-Plant, Head of Brand at The Perfume Shop, said: "The Perfume Shop is incredibly proud to be working with Alzheimer's Research UK on this unique project. With memory loss being one of the key symptoms of Alzheimer's, and sense of smell being a key memory trigger, we are delighted to be continuing to drive awareness of the work Alzheimer's Research UK do and raising much needed fund. A bottle of perfume is more than just a scent, it's a memory in the making."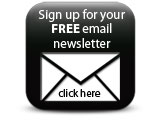 Ian Wilson, Director of Alzheimer's Research UK, added: "The Perfume Shop's Memories Matter campaign, which includes the multi-sensory screening of 'The Notebook', is an engaging and thought provoking way of powering our efforts to defeat dementia. Scents are incredibly evocative in our lives, reminding us of loved ones and treasured times, so it can be a devastating early symptom for people with Alzheimer's to lose the ability to connect scent and memory. Our research is driven towards improving diagnosis and detection, as well as developing the next generation of treatments for dementia to bring benefits to hundreds of thousands of lives blighted by the condition, so the support of The Perfume Shop and its customers could not be more important."
Companies