The Perfume Shop opens shop-in-shop concept in Superdrug
Fragrance retail offer gets an upgrade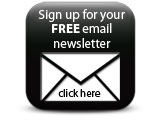 Celebrating its 18th anniversary this year, The Perfume Shop has announced it is to open in-store branded perfume shops in Superdrug stores in the UK. Rolling out between the end of this month and October, existing fragrance counters in 11 Superdrug stores will be refurbished and rebranded with The Perfume Shop's black and red signage and POS material and will be manned by Perfume Shop staff.

Both The Perfume Shop and Superdrug are owned by global beauty giant AS Watson Group and the first store will launch in Aylesbury, Buckinghamshire.

"The shop-in-shop concept is one that The Perfume Shop and Superdrug have been working together on," says Jo Walker, md of The Perfume Shop. "The plan is to offer an extensive fragrance service to Superdrug customers and allow them to benefit from the breadth of product range and superb customer service The Perfume Shop offers."

Jeremy Seigal, ceo of AS Watson Health & Beauty UK adds: "I'm thrilled that our two brands can come together to give UK fragrance customers the most accessible fragrance offer on the high street. If we find the model works well for our customers the we will review plans to roll out the concept further."

New fragrances launching this autumn with initial exclusives at The Perfume Shop include Tease, Tempt and Touch with the Sugababes, Peter Andre Conditional for men and Peter Andre Mysterious Girl for women.


Companies