The Perfume Shop partners with Alzheimer's Research UK for fourth year
This year the company will contribute to fundraising by playing a mobile game
The Perfume Shop has announced it will collaborate with Alzheimer's Research UK for a fourth consecutive year.
Members of staff are tasked with playing the mobile game, Sea Hero Quest, for two minutes which provides Alzheimer scientists with the equivalent of five hours' worth of lab research.
The game was designed by British game company Glitchers in 2016 in association with UCL and the University of East Anglia.
Colleagues will also share their #TPSLoveStories on social media to raise awareness for the charity and customers will be given the option to donate 50p to the charity when checking out.
Gill Smith, The Perfume Shop Managing Director, said: "We are delighted to be working with Alzheimer's Research UK this year.
"Perfume isn't just something that smells great, we know it has the power to awaken lost memories."
Since working with the charity the company has raised £250,000 from fundraising.
Director of Supporter-led fundraising at Alzheimer's Research UK Lucy Sqaunce added: "It's so encouraging to see how The Perfume Shop colleagues have embraced the partnership and want to continue their support throughout 2018.
"We already know their colleagues have a huge amount of energy and their backing will continue to make a real difference in the fight against dementia.
"It's thanks to companies like The Perfume Shop that we're able to continue our vital work."
Dementia is currently costing the UK economy £26bn and those stats are due to rise as it is expected to more than double in the next 25 years.
This will bring an the total figure to £55bn by 2040.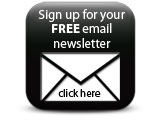 It has been reported that if the onset of dementia was delayed by five years the savings would be amount to £21.2bn a year by 2050.
Companies