The Perfume Shop rolls out same-day Click & Collect service
The fragrance retailer is introducing Express and Standard services ahead of Christmas
Fragrance retailer The Perfume Shop is aiming to make the Christmas shopping experience smoother for customers this year.
To do this, the retailer has decided to launch a nationwide Click & Collect service. The Express service allows customers to pick up their goods from a selected store within two hours of buying online before 4pm on the same day. Meanwhile, the Standard service allows for collection after 2pm the next day, although orders placed on Saturday or Sunday will be available for collection the following Tuesday after 2pm.
In addition to this pre-Christmas measure, The Perfume Shop is also employing an additional 1,000 sales assistants across its 271 stores.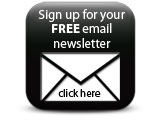 Michelle D'Vaz-Plant, Head of Brand, said: "At The Perfume Shop we are passionate about the fragrance purchase experience being memorable and endeavour to make what can be a particularly stressful shopping period as enjoyable as possible. There is a lot of pressure on customers to buy the perfect gift for their loved ones so to ensure we are always offering a helping hand and applying our industry leading expertise we have launched a number of fantastic business initiatives to benefit both our customers and staff."
Companies