The Red Tree launches digital and social media programme
The Red Tree, the UK's leading beauty brand consultancy, is delighted to announce the launch of its new Digital and Social Media Audit and Strategy programme designed to help clients grow and improve their social media presence.
Using digital and social media to its maximum is an area of business that is becoming more and more crucial to a brands success. As the rate of digital consumption has skyrocketed with the Coronavirus crisis, beauty brand's need to understand how to navigate and gain the greatest impact from digital and social media.
The Red Tree's Digital and Social Media programme encompasses auditing clients' digital and social media platforms, understanding their positioning in the market and developing a 'deep-dive' tailored strategy to build brand awareness and increase conversions.
The Red Tree has already started working with several brands and will be running a free one-hour digital and social media briefing session on communication in the current climate.
The event will take place via Zoom on Tuesday 28th April at 14:00 BST.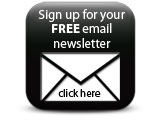 Register for the event here.
Featured Companies