The Red Tree launches new programmes alongside its Strategic Consultancy and Country Management operations
The Red Tree, the UK's leading beauty brand consultancy, is delighted to announce the launch of three new programmes to go alongside its Strategic Consultancy and Country Management operations.
Emerge Stronger is a package designed to quickly refocus your brand's activities and prepare your business for the "new normal". As brands navigate through this period of uncertainty, Emerge Stronger will provide clear and comprehensive strategic guidance that ensures priorities are in order and plans in place to enable your brand to not only survive but thrive despite current challenges.
RaceFit Plus is an advanced personalised mentoring programme using The Red Tree's unique RaceFit diagnostic tool. By assessing your beauty brand's fitness for market across the building blocks crucial to a brand's success, The Red Tree will closely support you via 8 weekly virtual consultations to develop your brand and move it to peak fitness.
The Digital and Social Media Audit and Strategy programme is designed to help clients grow and improve their social media presence. It encompasses auditing clients' digital and social media platforms, understanding their positioning in the market and developing a 'deep-dive' tailored strategy to build brand awareness and increase conversions.
The three new programmes complement The Red Tree's comprehensive suite of strategic expertise, which includes developing new brands from concept to launch, planning and executing market entry strategies and partnering international brands as their UK & European Country Manager.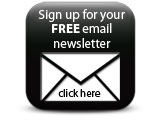 To find out more, please visit The Red Tree's website at www.theredtree.co.uk, contact on +44 (0) 844 858 8860 or email at info@theredtree.co.uk.
Featured Companies