The UK's latest beauty and grooming routines
Mintel provides the most comprehensive and up-to-date information and analysis of the men and women's beauty and grooming market
What are the key challenges facing the industry? Who is the consumer and what do they want? Where are the opportunities, where are the risks and what lies ahead?
Covered in this report
With 69% of adults spending under 15 minutes maintaining their appearance in the morning and 63% spending under 15 minutes in the evening, speed and ease of use claims remain relevant in the beauty and grooming categories.
76% have not changed the time spent on their routines in the last 12 months, however with 46% of those who have spent longer doing so due to enjoying their routines, there are opportunities to enhance beauty routines and incorporate more holistic benefits.
Written by Roshida Khanom, a leading analyst in the beauty and personal care sector, her extensive knowledge delivers in-depth commentary and analysis to highlight current trends and add expert context to the numbers.
Ease remains essential when it comes to beauty and grooming routines, highlighting the relevance of convenience-related claims. However, with enjoyment in the category being high, brands can innovate in solutions that offer more sensorial benefits to drive routines.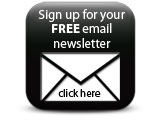 For more information on the report, see here.
Companies