The beauty of online cosmetics: A report for merchants
The global cosmetics market is booming and is expected to hit $390 billion by 2020.
Growth will be mainly driven by eCommerce. More than 10% of beauty sales in the US were made online in 2016.
In Europe, sales are projected to grow by more than 8% on a compound annual basis over the next few years. And Asia Pacific shows the most promise, with predictions it will hold 40% of the total market share by 2020.
Within the online channel, cross-border sales are a major growth engine that merchants can tap into to grow their customer base and drive revenue.
Capturing global markets
It's hardly surprising that cross-border eCommerce cosmetics sales are on the rise. Cosmetics are low risk, cheap to ship, and there's a large disparity in prices globally.
A quick look at the beauty price index reveals the extent of these discrepancies. With an average value of $48.55, perfumes are cheapest in the US. They are far more expensive in China ($90.68) and India ($86.83) and cost more than double in the UAE ($104.30) and Russia ($110.63).
The incentive for consumers is obvious, and online retailers would be wise to embrace and encourage international sales, which can account for some serious growth over the coming years.
As the market expands, it's becoming increasingly important for merchants to accept international cards and familiarise themselves with their cross-border shoppers: from understanding culturally based product trends to knowing how to review their orders for CNP fraud.
So where's the risk?
Countries like Mexico and Brazil don't have the best reputations when it comes to ecommerce fraud.
But despite higher-than-average fraud rates, a high portion of sales from these countries are legitimate.
In other words, orders from Mexico and Brazil are often wrongly declined just because of their reputations.
Germany's rates are also lower than average, but they dominate European online beauty sales (along with France and the UK), so most merchants are a bit more forgiving and don't automatically block these orders.
But good orders are good orders, regardless of where they originated. The key takeaway here: note average safe approval rates, but don't blacklist 'risky' countries. Automatic declines - when a merchants blocks IPs, or automatically declines credit cards from 'riskier' countries - will limit unnecessarily growth.
Take note and nurture
The online cosmetics industry is one of the safest eCommerce verticals. But what makes it so safe?
For one, cosmetics orders are frequently placed by repeat customers - customers who want to replenish tried-and-tested products with minimal fuss.
According to one study, over 60% of US cosmetics sales are to replace regularly used items. Consumers are also loyal to their brands, with one third of fragrance shoppers sticking to their scent.
Riskified data backs this up: 30% of cosmetics purchases are made by returning customers and the approval rate for this group is 1.5% higher than for new customers.
Online retailers need to track transaction data (including data points such as name; email domain; and IP, billing, and shipping addresses) to recognise returning customers.
Cross referencing data with historical orders can also help reduce friction by quickly verifying orders placed by good customers, even where there has been a change of details (e.g., a customer returning with a different address).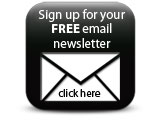 Increased revenue is there for the taking. To learn more about the shopping preferences of cosmetics consumers, patterns of good online shopping behaviour, and how to adapt your fraud systems to account for the risks and trends specific to cosmetics sales, download our complimentary report.
Companies