The countdown has started...
Emma Reinhold looks at how retailers are preparing for a bumper Christmas season
It pains me to write this but there are just 69 days left until the 25th of December and already the advertising is being ratcheted up, the finishing touches are being added to shop window displays and festive lights are being hung along high streets the length and breadth of the country. All this and we haven't even lit our pumpkins for Halloween yet. Christmas. Noel. Xmas. Crimbo. Whatever moniker it takes, it remains the crucial trading period of the year for retailers (online and bricks and mortar alike), forming the jewel in the crown for the all-important golden quarter.
Last year's UK Christmas trading figures broke all records and analysts are predicting similar budget busting results this time around, as the country slowly limps to financial recovery. Key to growth, say experts, will be retailers' abilities to capitalise on the multichannel shopping experience with both attractive bricks and mortar and online propositions.
Several retailers have invested in multichannel capabilities in readiness for the build up to Christmas. House of Fraser, for instance, will launch a next-day evening and same-day click and collect service, while supermarket giant Asda has invested £700m in store and online initiatives, which include same-day food delivery.
The Perfume Shop meanwhile, has partnered with courier service shutl to provide same-day delivery in pre-arranged time slots, for all its fragrance products. The idea behind the scheme, which has a nominal charge of about £7 for delivery anywhere in the country, is to enable time-strapped consumers to have gifts delivered to their desks or straight to the recipient, at a time that is convenient for them.
The more traditional strategy of introducing Christmas shopping discounts is also expected to play a major role in increasing retail footfall. Last year, department store chain Debenhams kicked off a six-day Christmas Spectacular sale, offering customers discounts of up to 25% in every department.
According to Experian Hitwise, online sales in 2012 grew considerably compared with the previous year's figures, with 107 million website visits recorded on Christmas Day alone, up 86% year on year. As a result, this year e-tailers are prioritising online channel development with mobiles and smart phones in particular being eyed as a lucrative proposition by retailers. We can expect to see a surge in the number of mobile apps going live in the weeks running up to Christmas.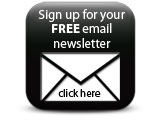 But despite the advances in mobile retail technology and the convenience of online shopping, in-store shopping during the festive period is still an experience in itself. Love it or loathe it, there's nothing quite like the experience of queuing on a cold, dark, most probably wet winter morning for the sales to start.
Companies