The current trends hitting the French retail market
Providing the most comprehensive and up-to-date information and analysis of the beauty and personal care retailing - France market, and the behaviours, preferences and habits of the consumer
Spending on BPC products has declined in France over the last three years, and many retailers have struggled to maintain sales momentum. The market grew by an estimated 0.2% in 2019 to €21.4 billion (including VAT). This was only €350 million larger than in 2014.
Sephora is the clear market leader and is more than twice the size of its nearest rival. The next two largest players in terms of sales are Nocibé and Marionnaud, but botanics brand Yves Rocher has the largest store network.
Many retailers have been investing in high tech innovations for their stores as well as improving their multichannel proposition, leveraging the growing range of digital solutions that are now available to the industry.
The competition from online is becoming more significant as pureplayers increase their beauty offer - Amazon, Cdiscount, Zalando and ASOS all now have beauty departments on their websites. Ecommerce is also allowing cosmetic brands to market their products directly.
There is also growing competition from low-cost chains, such as Kiko and Adopt, but the threat from the grocers is reducing a little as the hypermarket format continues to struggle.
Written by Natalie MacMillan, a leading analyst in the retail sector, her extensive knowledge delivers in-depth commentary and analysis to highlight current trends and add expert context to the numbers.
French beauty and personal care specialists are operating in a tough environment – demand is weak and competition is growing from online. Retailers are investing in in-store tech and innovations that blend with the digital world, increasing their omnichannel integration.
Services that have the human touch are also helping to make the store an appealing way to shop for beauty.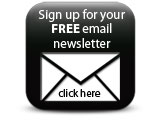 For more information on the report, click here.
Companies