The five big economies of the personal care and retailing market
This report examines the beauty and personal care retailing market across Europe, focusing mainly on the Big 5 economies: the UK, France, Germany, Italy and Spain.
The data in its entirety is contained in the five-country report, which gives a full overview of beauty retailing in these markets. The Executive Summary – Europe – The Market section also includes market data for the rest of Europe's leading economies and the leading retailers table is pan-European.
Single country reports are available for the UK, France, Germany, Italy and Spain. The report combines analysis of the market, including market sizes and forecasts for consumer spending on beauty and personal care and beauty retailers' sales, along with our in-depth consumer data, which analyses shoppers' behaviours in the five major economies.
It covers:
Beauty – including makeup and colour cosmetics, nail care, fragrances and skincare
Personal care – including haircare, body care, hair removal and everyday toiletries, such as oral hygiene, bathing and deodorants
BPC accessories and electricals – including hair and make-up brushes, hair styling tools, beauty and dental tools.
Written by Armando Falcao, a leading analyst in the Retail sector, his extensive knowledge delivers in-depth commentary and analysis to highlight current trends and add expert context to the numbers.
Growth in the beauty and personal care industry is expected to continue unabated in 2020, in part boosted by technological advancements supporting tailored products and experiences.
We anticipate that the most successful retailers will be those that ensure they stay in tune with what consumers want, especially when it comes to sustainability, natural ingredients and experiential retailing.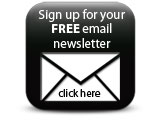 For more information on the report, click here.
Companies