The future of facial skincare
Mintel investigates the challenges facing the industry at the moment
What are the key challenges facing the industry? Who is the consumer and what do they want? Where are the opportunities, where are the risks and what lies ahead?
Immediate future: next two years
Provide holistic products that improve consumers' health and wellness by giving feelings of relaxation, security and confidence.
Develop new postbiotic varieties specialized to the market, linking with the probiotic wellness movement. Differentiate clean brand positioning with personalized sustainability missions.
Planning ahead: next five years
Leverage growth in non-invasive treatments with professional services to create daily aesthetic skincare routines. Embrace the growing diversity of multicultural skin types with offerings that respect each one. Ensure the brand targets these consumers in message and product features.
Market overview: key data
China skincare sales are expected to exceed 37% of global market sales by 2021, underlining its growing importance for large South Korean, Japanese, European and US brands.
Written by David Tyrell, a leading analyst in the BPC sector, his extensive knowledge delivers in-depth commentary and analysis to highlight current trends and add expert context to the numbers.
Consumers seek a better balance of body and mind, in which skincare plays an integral role. Clean, natural extracts that offer anti-stress benefits (eg adaptogens) are gaining greater acceptance in the West.
Create new product mixes of traditional Eastern medicinal favorites as part of a holistic, natural set to relax and restore personal balance. Ward off both outdoor and indoor pollution, which for many regions has become the lead stress inducer.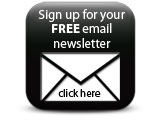 For more information on the report, click here.
Companies