The future of nutrition, health and wellness
What are the key challenges facing the industry? Who is the consumer and what do they want? Where are the opportunities, where are the risks and what lies ahead?
Key points included
Mind the gap of mental health and wellbeing
Deliver products for the management of diabetes
The power of the gut.
The big stories
The growing awareness of mental health and wellbeing has helped boost their significance among consumers. Interest in holistic health made gut wellness paramount in 2019, with its broad health potentials.
Rising cases of diabetes create opportunities for low-sugar and high-fibre food and drink, and low-calorie or low-carb diet plans.
In the next two years
Sustainability abounds in future innovations, with sustainable nutrition and practices at the top of people and brands' minds. Shortfalls of nutrition and naturalness of plant-based diets will be a priority for brands.
Claims that combat other factors that may harm health, such as anti-pollution, oral and eye health, will emerge.
In five years and beyond
Technology-driven food supply chains are set to emerge in the future. Digitalisation will be the key for fresher, cleaner and safer foods. Food and agri-tech investments will continue to help deliver more healthy, sustainable food systems.
Adopting heritage diets will weave authentic, simple and 'healthy-ageing' food and drink.
All reports purchased from the Mintel Store now come with free access to our Covid-19 Global Insights Hub, allowing you to understand how industries and consumer behaviour is changing worldwide.
What does the Covid-19 Global Insights Hub give you access to?
Over 450 pieces of research (with more published each week) addressing markets across the globe
Discover how people in countries at different stages of the crisis are adjusting to the 'new normal'
Trending industries which have seen growth due to the changes in circumstance
Our latest consumer research surveys, allowing you to see customers views right now.
Written by Michelle Teodoro, a leading analyst in the food and drink sector, her extensive knowledge delivers in-depth commentary and analysis to highlight current trends and add expert context to the numbers.
The growing awareness of the importance of maintaining mental wellness engages consumers in practices of self-improvement and optimising the way they live, particularly maximising their mental ability and productivity.
Food and drink solutions that support consumers in maintaining mental health and wellbeing, such as focus, sleep, mood and mental energy will be in demand.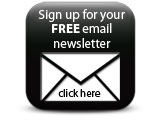 For more information on the report, click here.
Companies