The latest breakthrough in BASF's research into plant-based feedstocks
Three 100% natural origin and sustainable actives from the rambutan tree
Anti-aging nature's way
Nephoria, derived from rambutan leaves, has excellent anti-aging properties. Acting on several major biological targets involved in collagen synthesis and elastic fiber assembly, the leaf extract has been shown in vitro to stimulate formation of both collagen and elastic fibers.
The increased skin elasticity and reduced appearance of wrinkles can be observed in vivo, with volunteers who applied a test cream formulation experiencing visibly younger looking skin: immediate elasticity was enhanced by 19% and elasticity recovery was measured at 12% after 28 days.
100% natural moisturization
The skincare active Nephydrat is extracted from the spiny husk or pericarp of the rambutan fruit. Tested in vitro, it has been shown to noticeably reinforce the skin's capacity to retain water.
It achieves this effect by fueling keratinocytes with energy, while increasing phospholipids and long-chain ceramide synthesis. The result is better moisture retention and an optimized skin barrier function: in vivo testing using a test cream formulation revealed noticeably moisturized skin in 94% of volunteers after just 14 days and a 7% improvement in measured skin hydration after 28 days.
Healthy hair!
The hair care active Rambuvital is extracted from rambutan. Rambuvital protects both the scalp and hair follicles against pollution-related stress. It boosts the vitality of hair follicles and reduces sebum oxidation triggered by pollutants and the sun's ultraviolet rays.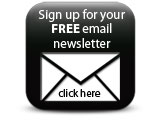 After just one month of in vivo testing using two test formulations (shampoo and conditioner) as a routine, the scalp hydration was increased by 31% vs placebo and more than 80% of the volunteer experienced noticeably enhanced hair health and visibly healthier and shinier hair.
Featured Companies