The leopard has gained another spot: Inside SMUG's animal print
Since its arrival earlier this year, SMUG's growing army of well-rested fans have relished the brand's debut into an Animal Print range; which initially adorned products such as the soothing lavender-infused Body Wrap, Snag-free Hair Ties, and their iconic 3D Contoured Blackout Sleep Mask, all topped with an accompanying accessories bag.
The first launch was small but mighty, with the explosive popularity of the exotic products sweeping the shelves within a matter of days from the initial release.
SMUG's audience fell in love with the mysterious spots of the jungle cat, and fortunately for them, the brand had so much more waiting up their sleeves that was just waiting to pounce.
Woven with more recognition behind it than perhaps any other pattern in the world, the Animal Print has now found its latest stamp on history in a sparkling new update to SMUG's already wild collection.
The party has now been extended to a bespoke range of Silk Hair Scrunchies and luxury Silk Sleep Masks, alongside a gloriously diverse collection of Animal Print Gift Sets.
And yet the star of the entire collection most certainly has to go to SMUG's all new Animal Print Blissful Sleep Gift Set; which is what has really sent pulses racing amongst the masses.
The gift set includes all the best Animal Print highlights from the new release, including both the Luxury Silk and the 3D Contoured Blackout Sleep Masks, matching Silk Hair Scrunchies, Memory Foam Earplugs, and a larger-than-life accessories bag to hold everything in.
Indeed, the new gift set features everything you'll need for a blissful night's sleep - hence the name!
The demand for matching sleep accessories has been booming on the industry's door for far too long, so it comes as a welcomed move for SMUG to step up and meet the mark of the market with their brand new, updated collection.
With such exciting promise demonstrated in yet another highly-anticipated release, SMUG's game just went from fierce to roaring. And thanks to the continual high-level innovation displayed by the brand, SMUG's Animal Print collection is certainly showing no signs of ever slowing down.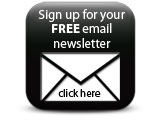 To dip into SMUG's brand new Animal Print Collection, please visit: www.sleepsmug.com/collections/animal-print-range
Featured Companies