The power of scent - three formulations about fragrance
This issue's formulations follow the theme of scent: its ability to evoke a time and place, and its power to attract
Cosmetics Business rounds up the latest in fragrance formulations.
Its ability to attract, evoke a certain time and place – here are three active formulations:
---
Formulation 1
Saturday Morning is a concept from essential oils blends specialist Absolute Cosmetic Essentials; this blend should evoke the spirit of a rich cup of coffee in bed on a sunny weekend morning.
Preparation
Combine all ingredients. Warm to body temperature to allow the cocoa extract to melt, then leave to mature for one week and evaluate. Filtration might be needed.
---
Formulation 2
Rosality is a new active skin care ingredient from IFF-Lucas Meyer combining the full spectrum of olfactory compounds from Damask rose. Ostensibly an anti-fatigue ingredient for luminous looking skin, it retains a pleasant rose scent when used at 1%, as in this Flowerful Radiance Cream formulation.
---
Formulation 3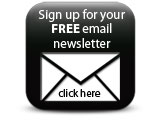 This Fatal Attraction Hair Mist from Provital Group contains the supplier's Sensfeel For Her ingredient, based on white jasmine whose scent is said to increase women's power of physical attraction, increasing testosterone production in men.
Featured Companies