The premier place for innovation
Today, product innovation is pivotal to a beauty brand's success and in-cosmetics Asia is primed to inspire a new generation of products. With more than 450 ingredient suppliers heralding from more than 24 countries, every corner of the event will showcase something new.
And to make it easy for attendees to locate the newest, most exciting launches, the Innovation Zone will present 70+ novel ingredients launched within eight months of the show opening. Cosmetic professionals can touch, smell and feel the products during a series of live demonstrations hosted by Mintel throughout the show.
What's on
in-cosmetics Asia will feature a new series of R&D Tours. Exclusive to the event, the 1.5hr tours will provide R&D professionals with a unique experience, enabling them to discover the latest in breakthrough ingredients and technologies in a quick and highly informative manner.
The free-to-attend Technical Seminars will allow cosmetic chemists to familiarise themselves with key personal care ingredients and to listen to suppliers sharing insights on innovative concepts. The 30-minute presentations will provide inspiration for new product formulations and help R&D teams overcome challenges.
This year's line-up includes presentations from Ashland, Brenntag, Clariant, DSM, Evonik Dr. Straetmans GmbH, Givaudan Active Beauty, Grant Industries, Ichimaru Pharcos Co., Ltd., Mibelle Biochemistry, RAHN AG and Tri-K.
In the hugely popular Formulation Lab, attendees can join Cosphatec's workshop to learn how to formulate a soft, high-caring and stable anti-ageing skin elixir with an urban touch.
In addition, representatives from the Cosmos Technical Centre Co. (part of NIKKOL GROUP), will deliver a session on how to create an emulsion paste that has a melting, ice-cream feel when applied on the skin.
Other sessions will be run by Ashland Speciality Ingredients, Evonik Specialty Chemicals (Shanghai) Co., Ltd., Clariant, Grant Industries, Lubrizol and Sensient Cosmetic Technologies.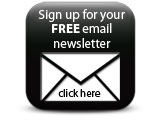 Get your free entry badge: http://bit.ly/2N2Wxhp
Companies