The rise and fall of Polyethylene
Polyethylene (PE) beads are widely used in the personal care market for their abrasive properties.
Available in a range of particle sizes and colours, they are generally inexpensive and very easy to formulate with.
However, as illustrated below, after significant increase in popularity over the past decade PE has seen a dramatic fall from grace since 2013. This is a consequence of the poor biodegradability of polyethylene causing bio-accumulation in lakes and rivers.
With the USA leading the way many local authorities, including the UK Government, are introducing an outright ban on the use of PE. To avoid their products coming under scrutiny many formulators are pre-empting this by switching to alternatives.
Beauty and Personal launches in the UK containing PE since 2006
Source: Mintel GNPD 2016
The alternatives
There are many different alternatives to PE available. Surfachem distributes a range of Hydrated Silicas for PQ Silicas UK Ltd which are ideal direct replacements.
Advantages of Sorbosil hydrated silica beads:
Drop in replacements for PE microbeads with a comparable skin feel
Contains no petrochemical ingredients
Breakdown into sand in the water course
Available in a range of particle sizes
Available in a range of colours
Very easy to formulate with
Compatible with all other cosmetic ingredients
In the past 5 years Sorbosil Hydrated Silica has replaced >100T of synthetic polyethylene entering the water course in Great Britain
Beauty and Personal care launches in Europe containing hydrated Silica since 2006
Source: Mintel GNPD 2016
Key Sorbosil Silicas:
Sorbosil BFG 50 - Alternative to 500 micron PE Beads
Sorbosil BFG 10 - Smaller particle size for gentle exfoliation
*NEW* Sorbosil BFG 501 - A large particle size for extra exfoliation
Want to find out more?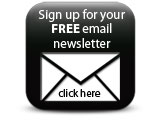 Discover the Sorbosil range at in-cosmetics 2017 in London on the 4-6th of April. PQ Silicas will be joining Surfachem at stand RR41 where prototype formulations and further information will be available. If you would like to arrange a meeting in advance please contact info@surfachem.com.
Featured Companies