The scent of opportunity
The widespread use of fragrance products by American women presents a strong marketing opportunity
The widespread use of fragrance products by American women presents a strong marketing opportunity, says market analyst NPD. Very few women use only fine fragrances, says the firm, and nearly 60% of women who currently use a fine fragrance also use a scented body product, regardless of their age or race. Such women are also willing to pay a premium for a fragranced body product, found the firm.
Around 30% of women use a fragranced body product alone. "The wide usage of scented products in the US is an outstanding opportunity for the fragrance industry," said Karen Grant, NPD's vice-president and global beauty industry analyst. Grant said the scent preferences of yesterday were not the same as today. "Understanding how fine fragrance now co-exists with, and complements, personal ancillaries will help create new and exciting ways to engage the consumer," she added.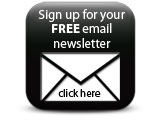 The most commonly worn fragranced ancillary products, NPD found, are body lotions, hair mists and body sprays. Around 20% of users of hair and body sprays said they would be willing to pay more than $16 for a product. The demographic for fine fragrance wearers and scented body product users is almost identical, found NPD, suggesting that a growth opportunity exists within the existing target market.
Companies