The sky's the limit for The Hut Group's new distribution service
THG Air is expected to launch by October and will operate two dedicated cargo planes for international distribution
The owner of beauty retailer Lookfantastic, The Hut Group (THG), has announced the launch of a new distribution service, where the sky's the limit.
The distribution service, dubbed THG Air, is said to have been in trials since the beginning of the new decade using dedicated cargo to service global operations, particularly in Asia.
This has also led to a distribution deal with Singapore Airlines to charter more than 100 flights of goods globally during the coronavirus pandemic.
"The recent disruption across the airline industry has brought huge challenges in the movement of goods across the globe, said THG's CEO and founder, Matthew Moulding.
"This led us to accelerate our trails for dedicated cargo planes to link together our own global manufacturing and distribution centres."
Moulding continued: "These trials have proved a great success, resulting in today's partnership with Singapore Airlines.
"The trials have also given us the confidence to supplement this partnership with the launch of two of our own cargo planes, under the livery of THG Air."
The two planes are expected to be in operation by October this year and will operate out of Manchester Airport, near to THG's headquarters.
"Navigating the current crisis by forming these partnerships is an integral part of our strategy for THG Air, which will cement our standings as a global leader in e-commerce and technology, and brings us closer to millions of customers," added Moulding.
The announcement comes just months after the opening of three new distribution centres in the US, one in Singapore and another in India.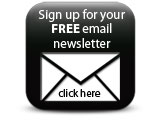 A further six are planned to open by the end of the year.
Companies