The smell of success: new films released for Guerlain's 190th anniversary
The Paris luxury fragrance house was founded by Pierre-François Pascal Guerlain in 1828
Guerlain 'bee' bottle / © Guerlain
Three short films have been released to commemorate Guerlain's 190th anniversary.
Founded in 1828, the French perfume house will be using the online films to retrace its contribution to the cosmetics industry.
Pierre-François Pascal Guerlain opened the brand's first perfume store at Rue de Rivoli in Paris, France, and members of the Guerlain family managed the brand until it was acquired by LVMH in 1994.
The first installment, or 'saga', is dedicated to Guerlain's Perfumers: Pierre-François Pascal Guerlain, Aimé Guerlain, Jacques Guerlain, Jean-Paul Guerlain and today Thierry Wasser.
The second explores the raw materials used in the composition of Guerlain fragrances and the third reveals how the LVMH-owned brand created the modern lipstick.
Guerlain now boasts 1,100 fragrance creations since its inception.
Notable perfumes include: Shalimar, said to be the world's first oriental fragrance; Jicky, the oldest continuously produced perfume; and Eau de Cologne Impériale, created for Napoleon Bonaparte and his wife Empress Eugénie.
Last year, the brand returned to where it all began by opening a new store just a few steps away from Place Vendôme in Paris, the location of its third store in the 1800s.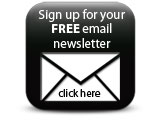 Guerlain will release more films throughout 2018.
Watch the first film here:
Companies