The ultimate beauty survival kit for busy mothers
Lubrizol Skin Essentials presents a new formulation concept developed in accordance with its objective of empowering its customers with products and services that will enable them to accelerate and enhance their creativity. Meant to serve as a source of inspiration for its clients, this new concept comprehends an assortment of complete formulations for busy mothers, who have little time to take care of themselves.
Nowadays working mothers have to balance their professional career with being a mother and still find some time for their personal life. Hard workers, time balancers, experts in organisation and harmony, they are also interested in looking good.
Hectic schedules, multitasking, stress and lack of sleep can negatively influence a woman's skin so it needs some special care during this busy period of life. Since going to a spa or a beauty salon does not fit into a mother's busy schedule, Lubrizol brings these services to her home with formulations that provide the best combination of powerful and effective ingredients to care for her skin in the most efficient way.
WOW MOM: Utterly a mother. Utterly a woman
Traditionally faced with a question Which comes first, being a mother or being a woman?, today's busy mothers choose to be both. 100% mother and 100% woman. Lubrizol assists in making this possible with its latest WOW MOM beauty survival kit that includes four skin care products offering active mothers the opportunity to indulge and care for their skin, to have that special moment for themselves every day. Each formulation brings together the sensorial benefits of a surprising texture, an appealing visual and evocative fragrance with the claimed performance of high-tech active ingredients substantiated by science.
Getting ready for another busy day is easier with a Rinse off Moisturizing Radiant Facial Serum that applied in the morning during or after the shower helps to recover from lack of sleep. This serum visibly brightens and unifies the complexion. At the same time, it protects the skin from photo-ageing and enhances skin's softness and suppleness after rinse-off.
Following with a Super Protective Face Mousse SPF 10 will allow the skin to survive the long day facing stress and environmental pollution. This ultra-whipped texture mousse, in addition to minimising the appearance of wrinkles, provides a barrier between the skin and the harmful ambient substances and enhances its anti-oxidative defences offering a complete outdoor protection.
At the end of the day, Reviving Evening Facial Gel-Cream is the ally to recover from a long day and refuel the skin. This formulation offers a rested and younger look by visibly reshaping the face contour and replenishing the skin to help it to recover its lost volume. In addition, its unique translucent gel-cream texture breaks onto the skin, releasing water and refreshing the skin to re-energise it.
Finally, maintaining a toned and defined figure in spite of having little time to go to the gym is possible with a Cold Firming Body Night Cream. Applied before sleep, this night cream helps maximise the workout results by mimicking the effect of endurance exercise to redefine areas sensitive to sagging due to ageing or insufficient physical activity. Stored at -20°C, this bouncy cream with memory shape effect offers an initial cool sensation and allows long playtime to massage the body leaving the skin soft and supple.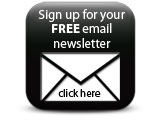 As Lubrizol Skin Essentials, Lubrizol and Lipotec offer ample expertise in skin care that combined makes it possible to deliver unique, innovative and trendy solutions to the market.
Featured Companies