The world's first anti-ageing gin hits UK market
Anti-aGin is distilled with pure collagen plus a mix of botanicals including tea tree oils
For those that want their skin care with a kick, consumers need look no further than Anti-aGin, the world's first gin that claims to have anti-ageing benefits.
Created by food designers and culinographers Bompas & Parr on behalf of Warner Leisure Hotels, Anti-aGin (£34.99) is distilled with 90g of pure collagen per bottle and a mix of anti-ageing botanicals including nettle, witch hazel oil, tea tree oil and Centella asiatica, also known as gotu kola. Other primary ingredients include juniper, coriander, liquorice, cardamom, angelica root and burdock. The ingredients were said to be chosen for their "revitalising" qualities including the abilities to help smooth cellulite, inhibit scar formation and heal sun damage.
The gin has an alcohol by volume percentage of 40%, which is typical for gin spirits. It will be available at 13 of UK hotel group Warner Leisure Hotels' locations, as well as online at drinksupermarket.com.
Nicky Hambleton-Jones, a TV presenter that hosts the Channel 4 series 10 Years Younger, worked with Warner Leisure Hotels to create the drink. She said: "By including some classic botanicals known for their rejuvenating properties and combining it with drinkable collagen, it's the alcoholic equivalent of a facial."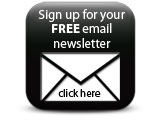 Meanwhile, Marc Caulfield, Head of Marketing at Warner Leisure Hotels, added: "Our guests are predominately over 50, but they are all young at heart and love to stay social and drink and dance long into the night. We wanted to create a product that not only tasted great, but could help you feel younger. The classic Gin & Tonic has been updated to the Skin & Tonic!"