This US eyelash extension brand is opening its debut store
International eyelash extension manufacturer and distributor Glad Lash is just about to open the doors of its California store
US eyelash extension manufacturer and distributor Glad Lash has opened its first standalone store in Northridge, California.
According to the company, its digital customers were demanding a physical retail space to try its products.
"We found that our customers wanted to view and experience our products in person as well as on the web," said Brian Greene, MD of Glad Lash.
"In fact, over the past five years, we have seen an influx of foot traffic from our customers who often travel great distances to visit our Northridge-based headquarters, just so they could see and experience the products in our showroom."
Open from 28 June, Glad Lash founder Esther Bolkin will offer training courses and meet-ups for consumers and beauty professionals.
Bolkin added: "Retail is not just about acquiring products, it's about providing customers with a delightful and enjoyable experience.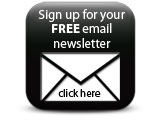 "It is in this spirit that we have remained focused on providing the most comprehensive line of products along with the absolute in excellence, technique and pricing."
Companies