This beauty CEO has been named among the 'world's most reputable'
The first-ever CEO RepTrak study has been published by Reputation Institute
Estée Lauder Companies' Fabrizio Freda has been named one of the world's 'most reputable' CEOs.
Freda ranked alongside nine other CEOs including the likes of Giorgio Armani, Tatsumi Kimishima of Nintendo and Sundar Pichai of Google.
He was one of six US CEOs to make the cut in Reputation Institute's first-ever global RepTrak study, while the remaining three leaders headed up European businesses.
Stephen Hahn-Griffiths, Chief Reputation Officer at Reputation Institute, said: "The rubric for what it takes to be a great leader is quickly shifting.
"Assessing a CEO's performance based solely on financial returns is no longer enough.
"There is a new era emerging in which the intangibles of reputation are driving political, social and economic change, and giving CEOs reason to reconsider their role as a leader.
"To be relevant as a contemporary leader today, you need to be a CEO with conscience."
The results revealed a direct correlation between CEO reputation and how organisations are perceived by the public, and demonstrated the importance of CEOs being willing to take a stand on key issues.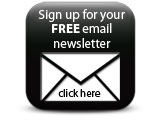 Criteria included citizenship, governance, leadership, while other characteristics such as activism, CSR, consistency, openness and trust were also analysed.
Companies