This fragrance company claims to harness pheromones to 'get the girl'
NuPhero is claiming to use science to give consumers 'confidence pheromones' to attract the opposite sex, all in a handy fragrance bottle
The company claims to scientifically give male consumers more confidence
US startup NuPhero has launched a crowdsourcing campaign to convince potential investors of the power of pheromones.
The company claims its pheromone fragrance relies on research from scientists around the globe to harness what is known about pheromones to help consumers rebalance their Pheromonal Index in order to become more attractive.
The male-targeted company said its product has been formulated with pheromones that has been tested to boost confidence.
This increased confidence aims to help consumers' ability to interact with the opposite sex.
Scientists at NuPhero have been able to create this androsterone pheromone synthetically and coupled it with a fragrance.
NuPhero claims to have tested the product on 'many different men', each reporting a similar experience of a feeling of increased confidence.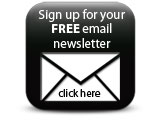 The company is seeking $25,000 in backing and aims to ship to consumers by January 2018.
Watch the NuPhero advert here:
Companies