This new beauty app is helping customers track sun damage effects on skin
The new SelfE Face Analysis will give customers personalised skin care recommendations to protect skin from sun damage
New beauty app SelfE Face Analysis is helping customers track the effects of sun damage on skin.
Using AI technology, powered by Anokai, the app analyses an uploaded selfie and gives customised skin care recommendations to tackle skin care issues.
It will also provide clinical insights from medical professional Sheena Kong.
Kong also runs a medical spa in San Francisco, California, offering Botox, ultherapy and Coolsculpting.
She said: "The SelfE Analysis app detects damaging effects from long term sun exposure and explains them in an easy way for users to see and understand.
"This helps to remind both men and women to manage their sun exposure properly."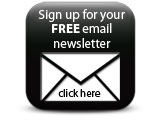 Customers will also be able to log their analysis to monitor changes over time.
Companies