This new beauty brand is making cosmetics for consumers from 19 to 99
The brainchild of Stephanie Spence and Camille Katona, 19/99 is opening up the conversation about multi-generational beauty
New beauty brand 19/99 has launched with the aim of opening up the conversation around multi-generational cosmetics.
The brand is the brainchild of Stephanie Spence and Camille Katona who set out to create a product line that is suitable for consumers from 19 to 99 years old.
The new Precision Colour Pencil (US$26), available in the brand's Voros red shade, is inspired by an artist's wooden pencil, and can be used on eyes and lips.
The formula is said to be blendable, allowing for versatile application.
"Voros is a shade that works across skin tones and stages of life," said the brand.
"Brush onto lips, eyes and cheeks for a soft rosy monochromatic look, or use it to create a bold red lip or liner."
Completing 19/99's product line is its High-Shine Gloss ($24) in the brand's Glass shade, which is designed to give lips, eyes and cheeks a dewy look.
The translucent gloss is complemented with light reflecting pearls to suit all skin tones.
Make-up Artist Simone Otis is said to have worked closely with the duo to launch the launches.
Meanwhile, 19/99 boasts a 'sustainable' supply chain and uses minimal packaging to reduce waste.
Shoppers can buy the products exclusively from 1999beauty.com.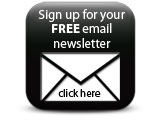 Companies