Tiffany and Co. creates sensual experience with new Christmas tree pop-up
The 43ft scented Christmas tree, alongside a animatronic robot, has set up shop at London's St Pancras International station and features 600 perfume bottle replicas of its Signature edp
Tiffany & Co., in partnership with fragrance house Coty, is celebrating welcoming in the festive period with a 43ft Christmas tree pop-up at London's St Pancras International station.
The tree has launched in conjunction with the brand's adverting campaign 'The Holidays Made by Tiffany', which takes inspiration from Gene Moore's famous window figure display for Tiffany in the 1960s.
Moore was also the photographer responsible for one of the most well-known portraits of actress, Audrey Hepburn.
The figure stands above a 17-foot animatronic robot constructed from Tiffany's iconic blue boxes.
Meanwhile sitting atop the tree is a 4-foot replica of its Signature edp fragrance bottle, which will be diffused from the tree at intervals throughout the day.
"The launch of the St Pancras International luxury Christmas tree is one of the most highly anticipated moments in our calendar," said Wendy Spinks, Commercial Director for High Speed 1, the high-speed railway link for the Channel Tunnel.
"This year's Tiffany & Co. spectacle continues our legacy of stunning Christmas centrepieces, which help bring the festive season to life.
Meanwhile, Coty's Marketing Director, Hannah Webley-Smith, said: "We hope the breathtaking Tiffany Fragrance Christmas tree and fragrance shop will help spread the joy of Christmas ad gift-giving to loved ones this festive season."
Adjacent to the tree, customers can visit Tiffany's fragrance shop, which continues the theme of its advertising campaign.
In-store the brand will be offering complimentary fragrance bottle engraving from 15-24 December.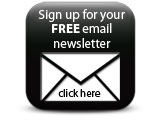 Companies