Tiffany & Co signs fragrance deal with Coty
Jeweller plans to create a new line of perfumes for both women and men
US jeweller Tiffany & Co has entered into an agreement with Coty to create a new line of fragrances for both women and men.
As part of the deal, Coty will develop, produce and distribute the fragrances, which will be sold at Tiffany & Co stores as well as other luxury retailers.
Frédéric Cumenal, CEO of Tiffany & Co, said: "Tiffany is among the world's most important houses of luxury, and fragrances are an important expression of the brand. We are pleased to work with Coty, an industry leader in the prestige fragrance category, on the development of a more meaningful fragrance portfolio through this licensing agreement."
Meanwhile, Bart Becht, Chairman and interim CEO of Coty, added: "Tiffany's luxury heritage lends itself perfectly to Coty's prestige fragrance portfolio. We look forward to bringing Coty's unique expertise to Tiffany by establishing a strong fragrance business for the brand."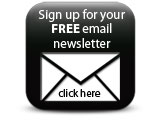 Tiffany & Co already has eight fragrances, with the first being launched in the late eighties. It has been on something of an NPD hiatus for the past few years, however, with its most recent launch debuting in 2003 called Pure Tiffany for women.
Companies