Tom's of Maine encourages healthy brushing habits with children's song
The 'Silly Brushing Song' stars children's singer-songwriter Laurie Berkner
Natural children's toothpaste brand Tom's of Maine has teamed up with children's singer-songwriter Laurie Berkner to create a song and music video that promotes a healthy tooth brushing routine.
The Silly Brushing Song (Brush 'Em Up) and music video includes a two minute countdown – the optimal length of time for children to brush their teeth.
The song has interactive lyrics that encourage participation, such as: "Got your toothbrush out? Check! Got your toothpaste out? Check! Put your paste on your brush. Check! Put your brush in your mouth. Check!"
The song educates on the basics of tooth brushing and features several children following the steps in the background of the video.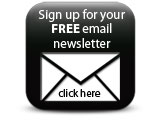 Lindsay McPherson, Senior Brand Manager at Tom's of Maine, said: "We wanted to partner with her [Berkner] to help reinforce the importance of brushing for a full two minutes and to be part of helping parents establish naturally healthy habits that can last a lifetime."
Companies