Too Faced Cosmetics reportedly up for sale
Too Faced Cosmetics is reportedly looking into a sale process to commence in early 2015
Too Faced Cosmetics is reportedly looking into a sale process that could see it valued at several hundred million dollars, to commence in early 2015.
The sources, who declined to be named, claimed that the US colour cosmetics company, partially owned by private equity firm Weston Presidio, is working with investment bank Piper Jaffray on the sale.
According to Reuters, Too Faced, Weston Presidio and Piper Jaffray all ignored requests for comment.
One of the sources also claimed that the company generates net annual earnings of approximately $25m.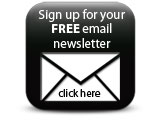 Too Faced Cosmetics co-founded by Jerrod Blandino (Creative Director) and Jeremy Johnson (CEO) in 1998. Its products are sold worldwide, and best-sellers include Better Than Sex Mascara and the Chocolate Bar eye shadow collection.
Companies