Too Faced and General Atlantic announce partnership
GA buys majority stake from Weston Presidio
After rumours that Too Faced Cosmetics was up for sale last year, General Atlantic has announced the purchase of a majority stake in the company from brand owner Weston Presidio.
As part of the deal, former President of Bath & Body Works Ken Stevens will join Too Faced as Chairman. The rest of the management team at Too Faced will remain largely unchanged, as the brand's founders retain significant ownership.
Andrew Crawford, Managing Director and Global Head of General Atlantic's Retail and Consumer sector, said: "With such a prominent presence in speciality beauty retail, Too Faced is uniquely positioned to capitalise on this channel's growing popularity with consumers. We look forward to working with Too Faced's proven management team. Their passion for innovating beauty is unrivaled and has driven extraordinary business success."
Jeremy Johnson, Co-Founder and Cheif Executive Officer at Too Faced, commented: "We are so grateful to our loyal Too Faced customers who have fueled our growth from a small indie brand to a fixture within the beauty industry. To continue our growth trajectory, we were seeking a global thought leader experienced in partnering with founder-led, high growth companies, and the team at General Atlantic was a natural fit. Their experience will help us accelerate our expansion as we invite even more women around the world to 'own their pretty'."
Jerrod Blandino, Co-Founder and Chief Creative Officer at Too Faced, added: "We always dreamed that Too Faced would grow into the global brand and industry leader that it is today. After 17 years, we feel blessed to still be passionate about what we do and have fun doing it. We have so much admiration and respect for our 'Too Faced Girl' and with General Atlantic's partnership, we're excited to continue making high quality make-up that she loves to wear."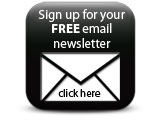 The investment is subject to customary regulatory review. To read the original Cosmetics Business report on the sale of Too Faced Cosmetics, click here.
Companies