Too Faced and Virospack target the glitter trend
Inspired by the brand's lipstick, Too Faced has developed an elixir for a magical finish in just one drop.
The 'bottle of unicorn tears', amplifies the characteristics with an intense luminous touch that highlights the areas that the consumer wants.
The indispensable product has a touch of fun, flattering and super modern brightness.
It is recommended to apply a few drops on the cheekbones, Cupid's bow and eyebrow bone, for a final effect that highlights the features.
It can also be used on the eyelids for a radiant effect on the eyes.
The dropper is ideal for an excellent dosage and application, and is clean with maximum precision.
Virospack has manufactured and decorated the dropper, inspired by the brand's fun and colourful image, with the unicorn and the rainbow packaging details.
The dropper is made with standard components and decorated and assembled in the Virospack facilities, and presented and customised for Too Faced.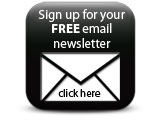 The dropper contains a baby blue plastic bulb, gold metal shell cap and glass pipette.
Featured Companies
See also