Too Faced reveals February launches
Too Faced Cosmetics will be launching a range of new products ahead of Valentine's Day next year.
The new products include: Limited Edition Love Flush Wardrobe (£45), Mr. Right Perfect Powder Brush (£30), Too Faced Chocolate Bon Bons Eye Shadow Collection (£39) and La Créme Colour Drenched Lipstick (£18). The lipstick will be available in ten new shades including: Double Bubble, Topless, Sugar Daddy, Berry Naughty, 90210hh, Unicorn Tears, Clueless, Mean Girls, Wham! and Ursula.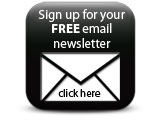 The products will be available in Debenhams from February onwards.
Companies