Too Faced reveals new glitter face mask Glow Job
Glow Job, the new peel-off glitter face mask from Too Faced, is infused with real gold
Too Faced has launched Glow Job, its new glitter face mask.
The mask is designed to brighten dull skin, leave skin smoother and create a base for make-up.
To use the mask, Too Faced recommends applying the product using the spatula to evenly spread across clean and dry skin; avoiding the hair, eyes, eyebrows and lips.
After 30 minutes users are recommended to remove the mask and wipe-away any excess.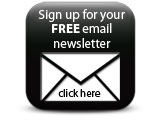 Only a limited number of masks will be available through toofaced.com.
Companies