Topshop staff walk out again as Arcadia delays financial results
GMB members take more industrial action in protest over working for less than the Living Wage
Workers at one of Arcadia's warehouses are due to strike again this week, after GMB union members voted for industrial action again after failing to secure the Real Living Wage.
The group, owned by businessman Philip Green, is under pressure after it emerged that staff at Spectrum for Arcadia, a division of DHL, are paid less than the Real Living Wage.
The Real Living Wage is currently set at £8.45 by campaign group, the Living Wage Foundation. This is at odds with the UK government's Living Wage, which at £7.20 an hour is the minimum salary for workers aged 25 and over.
Staff at Spectrum for Arcadia are due to walk out on 8 and 12 December.
Dominic Hinks, an organiser at GMB, described Arcadia's treatment of staff in the division as "utterly shabby". He said: "On the ground, the company's reps have been very good but we are getting nothing from head office. We have even offered up counter proposals – but all we get in return is silence. Now we have no choice but to take further action."
The news comes shortly after Arcadia failed to release its latest financial results. Annual figures for the company are usually released each year before the end of November. This is the first time since Arcadia acquired Topshop in 2002 that the company has not released its results.
Arcadia has until 31 May 2017 to release its accounts.
Green has come under mounting pressure in recent months after the collapse of British department store BHS. Green previously owned the retailer and has repeatedly been criticised over a £570m deficit in the store's pension fund.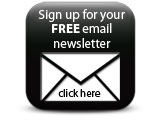 Earlier this year, MPs voted unanimously to strip the businessman of his knighthood.
Companies