Touchless systems become Lumson trademark
Lumson has been a visionary and pioneer in dispensing and airless systems for 45 years, particularly with its airless solutions with pouches. In highlighting the needs of the market, all its airless systems have been designated Touchless, which has become the company's trademark.
But what exactly are the Touchless systems?
All of Lumson's key principles are present in these systems which are based on four fundamental concepts:
The use of a hermetic closure system HSCS (Hermetic Snap Closure System), patented by Lumson. The HSCS is positioned between the dispensing system and the bottle, guaranteeing protection of the product's purity
Once the product is finished, it's possible to separate the components according to material to facilitate appropriate recycling
The use of sustainable materials including glass, plastic, and aluminum
The pouch can be mono or multi-layered, according to the product.
These elements render the Touchless systems extremely safe because they offer enhanced protection of the product from contamination with air and other external agents. They are also eco-conscious and incorporate sustainability principles which Lumson has always stood by.
If it's true that the cosmetics market has always needed packaging that protects products from the risk of oxidation or possible contamination, this particular need has become even more relevant and compelling as of late and the Touchless systems with their characteristics are the answer.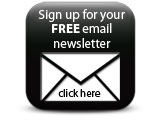 These are integrated systems that combine formula safety with the advantages of a traditional airless or in other words:
Complete (and easy) dispensing of the product
Suitability for different types of formulas
The possibility of customisation with a wide range of accessories, details, and decorations.
Featured Companies