Tough times for French selective beauty market
Sales of perfumes and cosmetics fell 0.9% compared with 2011
The French selective beauty market saw a slight decline in 2012, according to analysts NPD, but was buoyed up by sales of anti-ageing treatments and nail varnish.
Sales of perfumes and cosmetics topped €2.8bn – a decrease of 0.9% compared with 2011. However, 2011 was a record year for the industry, points out NPD. Sales of anti-ageing products were up by 1.6% and there was strong growth in prestige nail products, whose sales were up by 7.8%
Sales remained stable in December, which accounts for over 20% of annual turnover, which NPD says is a remarkable performance, given that the 2011 figures had seen an 8% from those of 2010.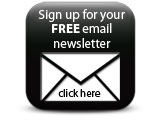 Mathilde Puszka, beauty analyst at NPD Group, said: "The French perfumery market held steady again this year. It continues in better shape than its neighbors, Italy and Spain, which will respectively show a decline of 3.6 and 6.7%. An almost stable market in 2012 is good news for the industry in light of the uncertainties that still affect the economy."
Companies