Trade Marketing Manager – UK – £50-60,000
Responsible for building, managing and nurturing relationships with professional distributors
Do you want to be part of an award-winning dynamic hair and beauty brand?
Do you have a strong background in professional haircare?
With your experience in trade sales and marketing, you will be responsible for building, managing and nurturing relationships with professional distributors in the UK and key international markets, as well as salon groups.
Sales-driven, with masses of initiative and hungry for success, you will develop and implement effective strategic plans with a clear vision on sales with both short and long-term goals.
Working closely with the Account Managers and a field-based Senior Sales Manager, you will use your experience and success to mentor and motivate the team.
You will regularly review distribution agreements and sales targets within your channel. Identifying and communicating opportunities internally, whilst keeping an eye on the market for competitive brands/products.
You are an expert at multi-tasking and prioritising. Very organised, with the ability work in multiple functions across Sales, Marketing, Operations and Finance.
If you are self-motivated with a great business acumen and previous experience in professional haircare, apply today.
(Ref AE1277).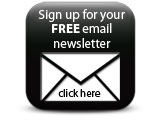 Email your CV to ae@arthuredward.co.uk or contact:
Heidi Bannister 01183 778 393 / 07747 792 272 / heidib@arthuredward.co.uk
Ana Filipa Calado 07792 958 152 / filic@arthuredward.co.uk
Melissa Shifrin 07803 504 100 / mels@arthuredward.co.uk
Holly Stanley 07384 256 771 / hollys@arthuredward.co.uk
Ben Ford 07710 392 825 / benf@arthuredward.co.uk
Christina Krajewski 07342 883 457 / christinak@arthuredward.co.uk
Joseph Bannister 07546 435 243 / joeb@arthuredward.co.uk