Transform ordinary into the extraordinary with HCP Packaging
Visit HCP Packaging at Cosmoprof Asia Hong Kong - hall 3, booth C01
HCP Packaging exhibit at Cosmoprof Asia Hong Kong 2018 with an enhanced stock portfolio and luxurious finishing solutions. Presenting new trend collections for Autumn Winter 19/20: 'Aura' and 'Whisper' - showcasing new stock packaging with creative and original artwork and inspirational decoration.
Brands on the hunt for glitter to add shine to packaging are in luck: HCP offers new decoration ideas to inspire luxurious glamour with a sparkling range of top-plate decorations; ideal for limited edition or gift ranges. Displayed on the HCP stock Radii Square Grande Compact are glitter and high-shine holographic effects with sophisticated midnight hues and enrapturing multi-coloured glimmers.
The highly sought-after 'Glitter Storm' decoration is now available with the Radii Square Pressed Powder compact; showcased with an enchanting fairytale theme featuring Unicorn, Mermaid and Fairy designs overlaid with a mesmerising suspension of glitter and sequins.
The expansion of HCP-RUSI's European facility in Bechhofen, Germany, has significant impact on HCP's global manufacturing strategy - supporting international brands being filled in Europe. The extended facility provides a valuable platform for global synergy of technologies; significantly the design, development and manufacture of twisted-wire brushes for mascara. The increased capacity in HCP's European facility also provides a substantial regional plant for decoration and adds a wide range of stock packs to the HCP portfolio.
Manufactured in the HCP's European facility, the contemporary and versatile Square Jumbo Lip Gloss stock pack features a highly-engineered injection blow-moulded, thick-walled PETG bottle for stylish appeal (OFC:13.3ml). Ideal for lip gloss, concealer, highlighter & eye products.
HCP's paper packs are a versatile choice to reinvent a pack, season on season. Giving brands the opportunity to go town with highly detailed graphics and vivid designs, HCP's 'Chromatica' collection presents a range of stock items that enable full colour printing with special touches such as foils and spot UV to make logos pop.
The mascara category is a key product focus for HCP Group: creating a global synergy between full pack manufacturing in USA, China and Germany with HCP's US and EU expertise in twisted-wire fibre brushes, as well as SIMP's expertise in micro-precision moulded plastic brushes; designed, engineered and made in Paris, France.
Going a step further, HCP are also strengthening their offering by collaborating with global fillers to optimise application systems with the latest formulas. The AW18 HCP Mag presents fibre and plastic brushes tested with formulas that provide outstanding lash looks and accelerate speed to market with proven solutions.
Mascara is the 'magic wand' of the beauty kit – HCP has made a serious investment in design to create plastic brush innovations using SIMP technology: newly launched 'Infiniti', 'Spiki' and 'Mini Spiki' - unique shapes that take mascara application to the next level.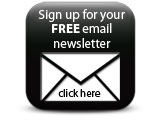 Please contact your local HCP representative to find out more or to schedule an appointment for Cosmoprof Asia Hong Kong 2018.
Featured Companies