Transparent beauty sponge sells out online
Molly Cosmetics' innovative Silisponge generates huge sales after launch
Following the success of sponge applicators, Molly Cosmetics has launched a see-through alternative that could reduce waste.
The Silisponge is a see-through applicator designed to give a smooth finish to foundations and other face products. Made with silicone, the product does not absorb product in the same way as sponge-based products.
The transparent device also allows the user to view the face while applying and blending product. This means there is no need to pause between applications to check the mirror, saving time and allowing for a more accurate finish.
The silicone device is also easy to clean, with no need to soak and rinse. The silicone applicator can be easily cleaned with soap and water.
The Silisponge is ideal for make-up artists, who often have to dispose of sponges or use make-up removers and sanitisers.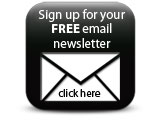 The innovative product has already been a great success, selling out three times in the weeks after its launch on the Molly Cosmetics website. The product is next expected to be made available on 10 December.