Treat-sized beauty: Shiseido targets millennials with new mini cosmetics
The mini-size lipsticks and nail polishes were inspired by wagashi, traditional Japanese sweets
Shiseido has extended its Rouge Rouge and Nail Enamel ranges to target millennials with mini versions.
The new limited-edition Rouge Rouge Pico and Nail Enamel Pico collections have been inspired by wagashi, Japanese sweets traditionally served with matcha green tea such as mochi, dorayaki or manju.
The colour cosmetics have been created in colours that the tea-time treats are typically found in.
In addition, Shiseido has launched a range of chocolate-themed colours as a Valentine's Day limited-edition.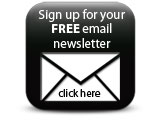 The products will be stocked at approximately 200 stores, mainly department stores across Japan and online.
Companies