Trends for natural products has driven parents to look for similar gentle solutions for their babies
Mintel analyses the UK mother and baby BPC market
What are the key challenges facing the industry? Who is the consumer and what do they want? Where are the opportunities, where are the risks and what lies ahead?
Covered in this report
For the purposes of this report, children are defined as aged 4 or under. The market size and forecast in this report is for babies' and children's toiletries and skincare products, nappies, and wipes, including:
Disposable nappies
Disposable training nappies/pants
Baby wipes and pre-moistened tissues
Shampoo and haircare products
Bath, shower, and wash products
Skincare products such as lotion, powder, and oil
Oral hygiene products such as toothpastes
Suncare products for babies and children
Disposable baby wipes aimed exclusively at baby usage.
Written by Alex Fisher, a leading analyst in the beauty and personal care sector, her extensive knowledge delivers in-depth commentary and analysis to highlight current trends and add expert context to the numbers.
In 2018 the babies' and children's personal care products, nappies and wipes market fell by 3.4% to £680 million. The trend for naturals in beauty has driven parents to look for similar gentle solutions for their babies, expecting brands and retailers to deliver them with the same quality and convenience they are used to.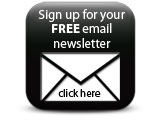 For more information on the report, see here.
Companies