Tullis Russell to switch power generation to new $320m biomass plant
Coincides with opening of $1.6m T.R.E.E Centre and showcasing of addition to Trucard cartonboard range
Tullis Russell, an independent paper and board producer, is due to launch two major environmental projects in 2013.
In October, the company is set to switch all of its power generation to a new $320m biomass combined heat and power plant, built in partnership with RWE npower renewables. The facility, which the company says is "the largest and most advanced of its type in the UK", will provide Tullis Russell with all of its electricity and steam requirements. The new plant uses almost all recycled wood as its fuel source and will reduce the company's fossil fuel carbon dioxide emissions by 250,000 tonnes per annum.
The completion of the power plant coincides with the unveiling of the $1.6m Tullis Russell Environmental Education Centre (T.R.E.E) in the summer. The project was developed in collaboration with three local community councils. The T.R.E.E Centre aims to motivate the community to embrace sustainability as well as being an educational resource.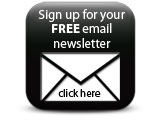 Tullis Russell is also due to showcase the latest addition to its premium SBS cartonboard range Trucard at this year's Luxe Pack exhibition in New York. Malcolm Sinclair, Export Sales Director of Tullis Russell, said: "We initially developed Trucard bright white for the luxury packaging market, but there's no doubt that Trucard bright white meets the growing trend for a brighter, whiter shade of board, in a wide variety of other demanding graphical applications such as greetings cards, promotional literature and point of sale material."
Companies