Turkish cosmetics retailer Tekin Acar files for bankruptcy
The retailer sold 19 of its stores to Sephora in 2017 but has struggled to stay afloat amid Turkey's currency crisis
Cosmetics retailer Tekin Acar has filed for bankruptcy, according to Turkish news site Diken.
The company filed for bankruptcy with an Istanbul court following years of struggling sales compounded by the Turkish currency and debt crisis of 2018.
Tekin Acar was once one of Turkey's leading personal care and cosmetics retailers, founded in 1979. It sold brands including Estée Lauder, Collistar and Lalique, among many others.
In 2017 it sold 19 of its 79 stores based in the country to LVMH-owned Sephora, including its flagship locations in Istanbul and Ankara.
In a 2017 interview with Reuters, Tekin Acar, the chair of Tekin Acar Cosmetics, said: "We have never faced such uncertain times."
He commented on the decline in the company's revenue, adding: "Consumers used to be able to buy cosmetics products through nine instalments by credit card. They cannot do that anymore.
"There has been a decline of around 40-50% in our sector's revenue. Douglas has exited the Turkish market, and I am closing down my own stores one by one, like many others."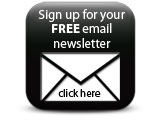 Companies