Twist-Up Sticks: Portable, clean and convenient
Offered in partnership with Pum-Tech Korea, Twist-Up Sticks are high-quality and ergonomic packages for no-fuss application anytime, anywhere.
These versatile packs are perfectly suited for top and bottom fill products for skincare, sun protection, colour and hair care.
Introducing revolutionary 'dial-less' sticks: an innovative 'twist and click' patented delivery system for an easy and premium user-experience.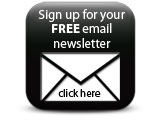 For more information on HCP's exclusive partnership with Pum-Tech Korea and packaging for skincare, please contact your local HCP representative or visit: www.hcpackaging.com.
Featured Companies