Typology founder achieves mission to become B-Corp certified
Ning Li, also the creator of high end furniture brand made.com, set out to create a 'mission-driven' beauty company
The founder of Parisian beauty brand Typology, Ning Li, has achieved his long-term mission of becoming a B-Corp certified company.
After more than a year of audits, the company has achieved the impressive certification, which covers five key areas of a business' model including governance, people, community, environment and customers.
As part of the rigorous vetting process, the brand must prove its practices across its business are socially and ecologically responsible, such as the supply of energy, management of waste and water, wellbeing of employees, diversity and inclusion.
"Typology is an environmentally friendly, mission-driven company that aims to make a positive impact on society," said Li.
"Since the conception of this project, my mission was to design a business with a different view on consumption.
"The whole team is proud of this milestone which symbolises the real commitment of our brand."
Still only a young brand, Typology entered the skin care and fragrance market in 2019, and landed in the UK in 2020.
Founder Li is also the creator of made.com, a London-based high end homeware and furniture designer and retailer.
Skus within the entrepreneur's ingredients-driven portfolio have been housed in easy-to-recycle materials, such as glass, dark plastic and aluminium.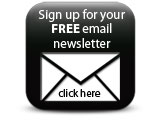 Meanwhile, customers are also encouraged to reuse their empty bottles where they can.
Companies