UK Channel Manager – 2 years FTC – Home Based – £50-80,000
Responsible for growing and developing the sales and business
Do you have an established track record for hunting out new commercial opportunities?
Can you use your first-class forecasting skills to drive sales in the UK & EU markets?
Joining this green beauty brand with an international footprint you will be responsible for growing and developing the sales and business on all UK & EU markets.  You will be the first person on the ground working alongside the established distributer to identify leads, build strong, positive and sustainable relationships with UK & EU retailers. 
Using your vast experience to design and implement a sale driven strategic plan and targets for significant growth.  Working with the rest of the business to ensure fulfilment, budgetary constraints and production.
You're a trailblazer with a little book of contacts that will be vital for getting the products on and gliding off the shelves of beauty, department stores and pharmacies. 
This is a fantastic opportunity for an experienced head of sales/ commercial manager.
(Ref AE1138).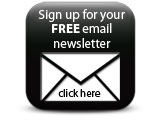 Email your CV to ae@arthuredward.co.uk or contact:
Heidi Bannister 01183 778 393 / 07747 792 272 / heidib@arthuredward.co.uk
Ana Filipa Calado 07792 958 152 / filic@arthuredward.co.uk
Melissa Shifrin 07803 504 100 / mels@arthuredward.co.uk
Holly Stanley 07384 256 771 / hollys@arthuredward.co.uk
Ben Ford 07710 392 825 / benf@arthuredward.co.uk
Christina Krajewski 07342 883 457 / christinak@arthuredward.co.uk
Joseph Bannister 07546 435 243 / joeb@arthuredward.co.uk